Originally posted by Kisu, all credit to her.
Hello!
In 5.4 we can finally take full advantage of the "GM Console" to setup our char.
Character Setup
Press F1 to focus yourself
Press Shift + F1 when inside the Game
This will open the "GM Console"
Click on the Tab "Cha.."
- Here you can set you Characters Level and Class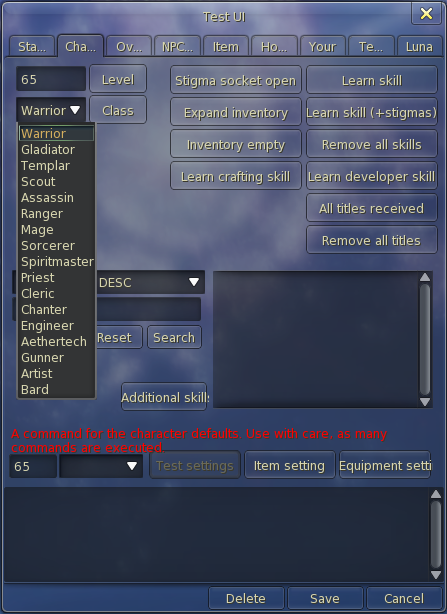 Click on the Tab "Your"
- Here you can type in your Console Commands
- Click on "Execute builder" to activate them
Console Commands in the screenshot
\g_cammax 10000
\es_camheight 1
\es_camheightnear 0.5
\g_freefly 1
\es_piercingcamera 1
\e_obj_min_view_dist 5000
You can use the following command to change the color of the items. Note that not all items can be dyed.
//dye<hex value>
Cheers!


Last edited by Quixie Kajar on Tue Apr 24, 2018 4:31 pm; edited 1 time in total (Reason for editing : Stickied)